Wondering how the ordering process works with LandscapeHub? Take a look at these three easy steps when placing an order online with us.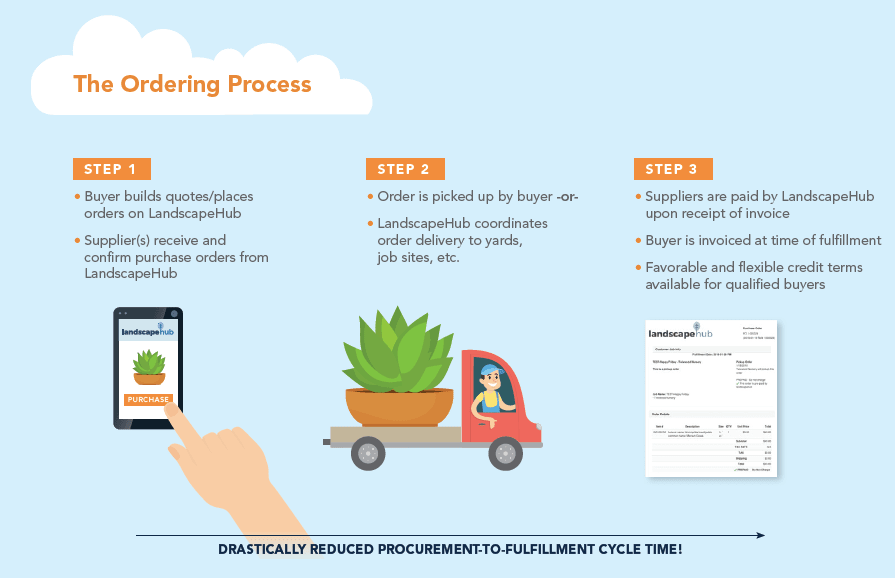 The invoicing and payment process is just as quick & easy: here is how the process works with LandscapeHub:
The suppliers invoice LandscapeHub after every pickup/delivery.

The buyers then receive an invoice from LandscapeHub upon pickup/delivery of their order.

In order to pay LandscapeHub, buyers can use ACH, credit cards, or apply for terms.

Suppliers then receive prompt payment from LandscapeHub.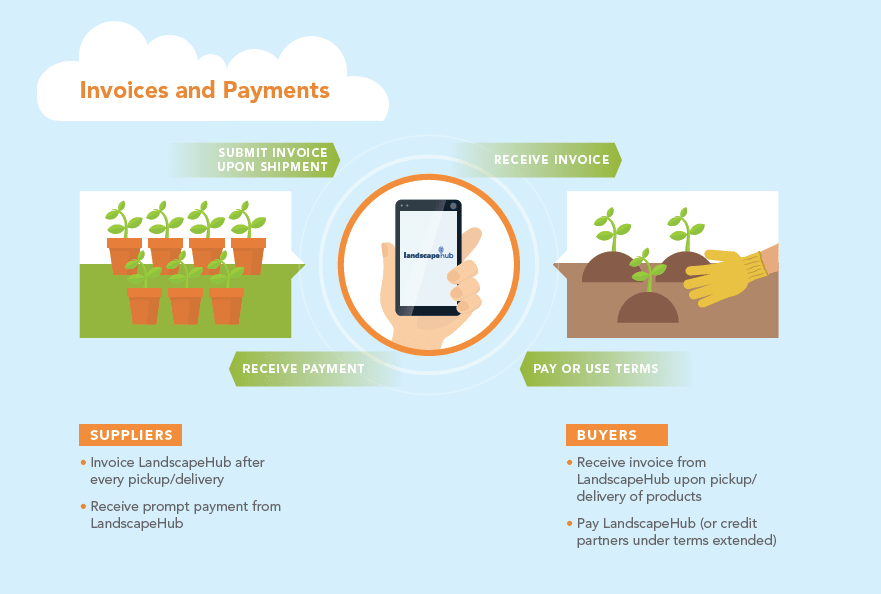 We created a Q&A blog post with some of the standard questions we receive. Should you have any additional questions about joining or using LandscapeHub, email us at info@landscapehub.com We'll be happy to help talk through the LandscapeHub process with you!
Join LandscapeHub today. As a buyer, you'll gain access to over 100 suppliers, ready to provide you with the products you need. As a supplier, you'll expand your reach and increase profitability. Explore what's possible with an online marketplace for our industry.